Personal Family Lawyer® Membership - Platinum
---
Architect the practice of your dreams with our proven pathway. ---
A Personal Family Lawyer® is a trusted family advisor who supports individuals, couples, and families to make wise legal, insurance, financial and tax (LIFT) decisions for themselves and their families throughout every stage of life, and is there to guide their clients' loved ones, when they no longer can be. Learn more at PersonalFamilyLawyer.com
Now that you have learned to support individuals, couples and families with Life & Legacy Planning the NLBM way, it's time to build your practice as a Personal Family Lawyer.
As a Personal Family Lawyer, you will have access to our lead generation resources to generate leads consistently, our done for you marketing materials to educate individuals, couples and families of all ages and stages in your community, and our follow up educational campaigns and offers to consistently follow up with the people who are interested in your services, but not yet quite ready to hire you.
You will also have access to our "turn your clients into raving fans" Client Service Systems, our Retain Your Clients for Life membership programs to create recurring revenue offerings for serving your clients on an ongoing basis, and the license to use all of our proprietary systems with your clients, including the Kids Protection Plan.
You will also have access to all of our website resources to create your website, our weekly articles to publish to social media, on your blog and to send out via your email newsletter, so you stay top of mind with the people in your community that you are developing relationships with through networking, speaking and presenting, and through becoming THE go to lawyer in your community for individuals, couples and families at every stage of life.
You will have our full support to find, hire and train your team members, when you are ready to grow beyond just you. And you'll have all of our best training on how to manage your cash flow, and your time, get the capital you need to grow, and, if you choose to have us handle it for you, even automate your technology.
You will also be assigned a private Law Business Success Coach to meet with you 1:1, have access to additional group coaching calls with Alexis and our Law Business Mentors, and a license to use all of our Personal Family Lawyer materials.
All of this is guaranteed to transform your practice into a business you and your clients love!
Program Overview
Below is a brief overview of what is included in our Personal Family Lawyer® Membership Program.
Module 1: Create Your Firm's Brand
In this module, you will continue your work in establishing yourself as a firm. The next step in this journey is branding yourself and setting up some of your basic online platforms.
Module 2: Optimize Your Client Enrollment
In this module, you'll take your client enrollment to the next level. You previously learned the fundamentals of how to intake clients and run the Family Wealth Planning Session in your core Life and Legacy Planning Program, now it's time to enhance and optimize for serving all the clients you need to meet your time and money goals.
Module 3: Serve Your Estate Planning Clients With Our Proven Three-Meeting Process
In this module, you'll learn to take your clients through the 3-step meeting process from FWPS to Binder Delivery to turn your clients into raving fans. Yeehaw! They'll love it, and so will you.
Module 4: Retain Your Estate Planning Clients for Life
In this module, you'll discover how to keep and serve your clients for life...and most importantly ensure their plans work when their families needs it!
Module 5: Generate Leads & Build Your House List
In this module, you will learn how to build your house list, which will become your single most valuable asset for your law practice, bar none.
Module 6: Leverage Free Marketing to Begin to Fill Your Pipeline – PFL Only (Post PFL Assessment)
Module 7: Educate With Presentations & Workshops to Attract Clients
In this Module, you'll learn how to speak to attract clients, choose your presentations or workshops (all the presentations for you to use!), learn to market and promote your presentations, conduct your presentation or workshop and follow up after.
Module 8: Follow-Up Consistently to Keep the Clients Coming (Post PFL Assessment)
Module 9: Leverage Paid Marketing to Keep Your Pipeline Full (Post PFL Assessment)
Module 10: Learn the Art of Connection & Communication (Post PFL Assessment)
Module 11: Learn to Set Your Goals and Manage Your Money
In this module, you'll learn how to establish your metrics for success based on your time and money goals, plus track your money weekly, review your financials monthly and re-establish your time and money goals quarterly. SO. MUCH. FUN!
Module 12: Learn to Build & Manage Your Team
In this module, you'll learn to hire and train your team, starting with your Client Services Director (most important person on your team!)
Module 13: Expand Your Offerings to Include Trust & Probate Administration (Post PFL Assessment)
I cannot count the number of clients who have cried and thanked me after completing their estate plan with my office. They walk away with so much gratitude and relief knowing that they've done what they can to protect those they love, and that they've got a personal lawyer they can call throughout their life to help them. Since implementing NLBM, I have tripled my average fee. I am building a law practice I truly love, as well as one that is starting to pay the bills. NLBM rocks!

— Pantea F

Practicing law before was scary and a bit out of control. We tried to put in systems but they just were not thought through. After implementing systems in the NLBM way, I have been very successful. I am so grateful that I found a group of lawyers that I am so aligned with, and am confident that the NLBM coaches are ready to support me. This has also helped me grow in a way that I am very proud of, which carries over to every facet of my life.

— Laura C.
Support For Program Success
To ensure you have success as a Personal Family Lawyer®, there are six layers of hand-holding that are included with your monthly membership fee:
Support (Included)
Knowledge Base: Unlimited access to our Knowledge Base containing a complete collection of instructional articles and videos with answers to your most frequently asked questions.

Support Ticketing: Unlimited opportunity to connect directly with our Support Concierges and have your urgent questions addressed via email.

Dedicated Facebook Group: Unlimited access to our dedicated Facebook Groups delivering an interactive environment that promotes additional community support and communication with other member lawyers and NLBM staff. The Member's-Only Facebook group is a resource for members to collaborate and support each other in relation to their social media presence and law practice online marketing activity.
Mentor Support (Included)
Forum: Ongoing access to Forum assistance from other member lawyers, NLBM staff, and Law Mentors providing support with regard to our program content and homework. You will also gain access to our 24/7 private member's forum with additional forums unlocked specifically for Personal Family Lawyer® members.

Group Coaching Calls: Continued access to all of the group calls you were provided as part of our Life & Legacy Planning Program. You will also get access to additional Group Coaching Calls with Ali Katz, our other Law Mentors, and our Marketing Support Manager to guide your marketing implementation, exclusively for Personal Family Lawyer® members.

1:1 Coaching: Two private calls in your first three months and then one call per month after that. Each call will last approximately 45 minutes. These calls are subject to a 24 ​business​ hour advance cancellation/rescheduling policy within the same week or the call will be forfeited without replacement. Additional coaching sessions are available on request for an additional fee. These laser-focused calls will help you build your Personal Family Lawyer® practice.

As a member if you need additional support, you'll also have access to private laser coaching sessions with founder, Ali Katz, our Lead Coach, Allison Osborn, and the rest of our coaching team.
For a chart outlining which support offerings accompany each of our programs go here.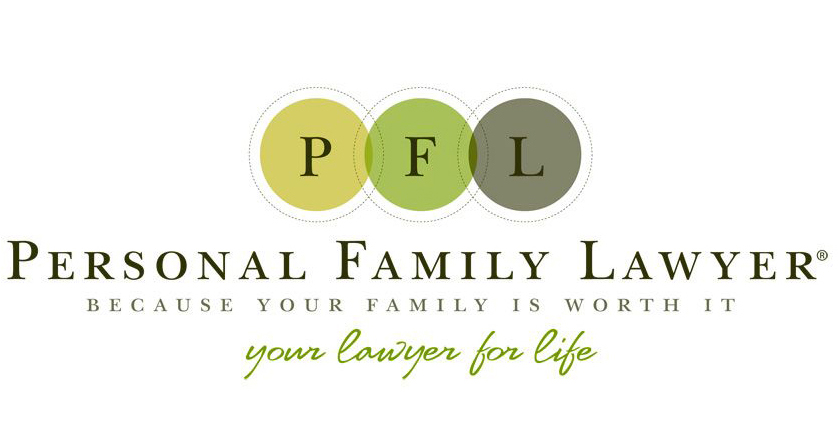 Licensed Materials
Weekly articles created for you to use in your email newsletter, on your website and on social media, so you are able to communicate with my prospects, clients and referral sources on a weekly basis and stay top of mind. Plus, you'll receive a license to use over 250 past articles, already written.
Monthly newsletters to send to your prospects, clients and referral sources so you stay top of mind via mail, if you choose.
Monthly "offers" created for you to give the people on your email list and in your community a new reason to come in and meet with you for a Family Wealth Planning Session.
Web copy and site plan for your website so you can build your website into a lead generating machine. (Take a look at the beautiful sites of Amy Hsiao, Irene and Hector De Jesus, and John Hilton using New Law Business Model content with their own branding. These sites were built by our in-house Accelerator Automation team, and you can have your site built for you as well, if you choose, at an affordable rate, and fast.)
Proven, tested presentations and workshops. You'll have access to over 12 done for you presentations and workshops to run online and offline educational events that are proven and tested to result in booked Family Wealth Planning Sessions for you. These presentations and workshops include the General EP Presentation, the Kids Protection Plan Workshop, the Guardian Nomination Workshop, the LGBT Community, Special Needs Community, Real Estate Agents, Divorce Attorneys and more.
More than 45 Webinar Registration Landing Page Designs to Choose From. We've worked with a high quality landing page designer to design the best RSVP/webinar opt-in pages for you with different options for copy and images to reach your target market, whether you serve families with newborns, young children, teens, young adults or seniors. And we offer a diverse set of images representing these people so you can choose the best match for your community.
Proven, tested direct mail and online advertising campaigns to use each and every month to generate new leads and convert warm leads into paying clients. Advertisements are provided for you to reach families and small business owners.
Unlimited Use of Pre-Meeting Materials, Intake and Enrollment Resources. You are able to use all of our done for you fee schedules, Family Wealth Inventory and Assessment, and videos and emails pre-scripted and written for you, to prep your prospects for your Family Wealth Planning Session.
A Customized Done For You Kids Protection Plan Landing Page you can use immediately to begin building a list of families in your community by giving away a free legal guardian nomination document online, and then follow up with our done for you emails about why those parents need to meet with you for a Family Wealth Planning Session.
Use of the Wear Clean Underwear Book to market your services. You are able to advertise the best-selling book on legal planning for families as a free giveaway to build your list and educate the families in your community about why working with you is the right choice for the people they love.
Directory Listing on PersonalFamilyLawyer.com our educational website where people in your community will go to find a Personal Family Lawyer®, and will connect directly to you.
Our proprietary Client Service System Resources, including:

Pre-written emails to send to clients after they engage your services that turn them into raving fans;
A survey that gets you testimonials;
Everything you need for your signing meeting and your binder delivery meeting, including training for your Client Services Director on how to handle these meetings for you;
Use of the Family Wealth Legacy Interviews,
Our written and done for your Fiduciary Letters,
Our Funding Toolkit Process, and of course
The full Kids Protection Plan for families with minor children.

You may also choose to have all of this automated for you, for an additional fee paid to our Accelerator System to automate your Client Service System

Our proprietary Client Retention System Resources, including:

Recurring revenue membership fee schedules,
A year's worth of emails to go to members of your membership program,
Structure to keep your clients for life and support to serve your clients with post-death estate administration

Support to Hire and Train Your Team, including:

Job Descriptions to Hire the Best Possible People and
Training for Your Team Once You Hire