Life & Legacy Planning Program
---
Unlock the power of your
law degree with this
proven training program.
---
Our Life & Legacy Planning Program gives you everything you need to learn how to use the new law business model to serve families as a trusted advisor, and get paid (on average) $3,000 to $5,000 per estate plan, by clients who love to work with you.
Program Overview
Below is a brief overview of what is included in this program.
This module introduces you to the Life & Legacy program and the resources that will help you prepare your practice and serve your first clients using the NLBM system. You'll learn how the first 30-90 days build momentum for your progress as a business owner and trusted advisor in your community. We'll explain how we support your journey to becoming a licensed Personal Family Lawyer as part of a nationwide community with access to shared resources, group coaching sessions, and monthly one-on-one business coaching. By the end of this module, you should have a clearer understanding of the support NLBM offers, both as you work toward your initial developmental goals over the next 90 days and beyond. Module 0: Orient Yourself to New Law Business Model
In this module, you will learn the fundamentals of estate planning documents, what makes an NLBM Personal Family Lawyer®️ plan different, and why most plans fail. You'll be able to identify the errors in existing plans and how to create the plans your clients need to ensure they, their family and their assets are able to be properly cared for in the event of incapacity or death. Module 1: Understand What Estate Planning is and Why People Do It
In this module, you will gain a clear understanding of some of the complexities and more advanced issues that can arise when planning an estate. Module 2: Learn Estate Planning Beyond the Basics
In this module, we dive into the documents and processes that you will need to complete your own estate plan the PFL way. Through each lesson, you will gain the experience needed to confidently walk your clients through each of the important elements of an estate plan that is much more than a stack of documents, by doing it for yourself first. Module 3: Create (or Upgrade) Your Own Estate Plan
In this module, you're going to prepare for paying clients by writing your new firm story, your new bio, identifying who you serve and where to find them! Your new story will illustrate not only what you do, but also why the traditional model of estate planning is broken and how the ways you practice will result in a dramatically different outcome for your clients (in short, that they'll have a plan that actually works when their loved ones need it most). By the end of this module, you should be ready for the next steps of building your prospect list and enrolling your first two paying clients. Module 4: Prepare For and Find Your First Two Paying Clients
In this module, we're going to begin to teach you how to convert your prospects into clients who are thrilled to pay you premium fees, and it all starts with how you handle intake. We give you phone scripts to create a strong intake process, and teach you how to get curious with your prospects so you only meet with people ready to do the right thing for the people they love — and how to answer that pesky question "how much does a will cost" so you can shift prospects from thinking about cost to considering the outcome they really want. Module 5: How to Handle Intake of New Prospects
In this module, you will receive literally everything you need to get hired every time by every person you sit down with who needs your services. Exciting right? You will also learn how to prepare the meeting folder you'll take into all of your initial meetings so you are ready to get hired and paid. Module 6: Prepare to Engage Clients
In this module, you will learn to educate, inspire, and empower your prospects to hire you, and pay you for a great service that will make a difference in the lives of their families, (and their business if you're in the upgraded business program). It's time to learn to master the Family Wealth Planning Session and, if you are serving business owners, the LIFT Business Breakthrough Session so that no potential client is ever lost. Module 7: Practice & Effectively Execute Your Initial Client Meetings
In this module, explore the ideal practice model for you, so you know exactly where you are going, and can get there with as little worry or doubt as possible. You will clarify how many clients you can serve and how many prospects you can take through your initial meeting process per month, depending on your team capacity, your time availability, and your technology setup. You will also learn how you can step-by-step increase your capacity over time, if you desire, with strategic investing in your practice until you get to your ideal practice model. You'll also learn how you can fund and grow your business in a positive way so you can build the law practice model of your dreams. Module 8: Create the Right Practice Model for Your Life and Law Practice
In this module, we'll explore how to use no-cost marketing to get your next 5 clients. You'll learn how to network so it works, generate curiosity in your services, follow up, and add value to other professionals you network with so they refer clients to you in the right way to avoid wasting your time, or theirs. Module 9: Marketing Fundamentals
In this module, you will receive the resources and teachings needed to make your law practice virtual; from lead generation to virtual signings. You will learn how to build community and attract clients to your business online. You will also be given resources to support you with educating your community through webinars and social media content. Finally, you will understand the ins and outs of running a virtual law practice that can thrive sustainably into the future. Module 10: Virtual Office
I cannot count the number of clients who have cried and thanked me after completing their estate plan with my office. They walk away with so much gratitude and relief knowing that they've done what they can to protect those they love, and that they've got a personal lawyer they can call throughout their life to help them. Since implementing NLBM, I have tripled my average fee. I am building a law practice I truly love, as well as one that is starting to pay the bills. NLBM rocks!

— Pantea F

Practicing law before was scary and a bit out of control. We tried to put in systems but they just were not thought through. After implementing systems in the NLBM way, I have been very successful. I am so grateful that I found a group of lawyers that I am so aligned with, and am confident that the NLBM coaches are ready to support me. This has also helped me grow in a way that I am very proud of, which carries over to every facet of my life.

— Laura C.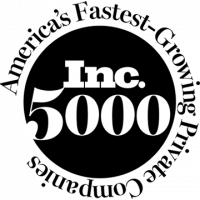 What is the New Law Business Model "No Fail" Guarantee?
We promise to do everything in our power to not let you fail. If you are still not engaging clients — after 90 days for Life & Legacy Planning Program and 180 days for Life & Legacy Planning Program with Strategic Business Advisor Upgrade — and you are doing the work you committed to in the Pledge, we will continue to mentor and coach* you until you've engaged your first two paying clients, giving you the confidence to know you can recoup the cost of your investment.
* With an extension of your complimentary Mentorship & Coaching Subscription which includes access to the forum, group coaching calls, dedicated Facebook Group, and twice weekly Office Hours with a Core Program Coach.
Support For Program Success
To ensure you have success in this program, there are several layers of support that are always included and some that are provided on a trial basis with your investment in the Life & Legacy Planning Program:
Support (Included)
Knowledge Base: Unlimited access to our Knowledge Base containing a complete collection of instructional articles and videos with answers to your most frequently asked questions.

Support Ticketing: Unlimited opportunity to connect directly with our Support Concierges and have your urgent questions addressed via email.
Mentorship & Coaching (90 Day Trial Subscription)
Facebook Group: Access to our dedicated Facebook Group delivering an interactive environment that promotes additional community support and communication with other member lawyers and NLBM staff.

Forum: Access to our community forum which provides assistance from other member lawyers, NLBM staff, and Law Mentors with regard to program content and homework.

Group Coaching Calls: Access to Group Coaching Calls on topics relevant to the Life & Legacy Planning Program furnishing you with an opportunity to get answers, feedback, and clarification from expert Law Mentors with considerable training and experience. These calls are offered each and every week of the year.

Weekly Office Hours: Access to twice weekly, Office Hours with a Core Program Coach. These sessions will provide you with an opportunity to get answers, feedback, and clarification from your Core Program Coach and each other.

Lawyer Mentor Q&A Calls: Three 1:1 Coaching sessions with an Estate Planning Lawyer Mentor.
For a chart outlining which support offerings accompany each of our programs go here.